How I Created a Productive Workspace in Under 30 Minutes Using Plants
Posted on September 16 2017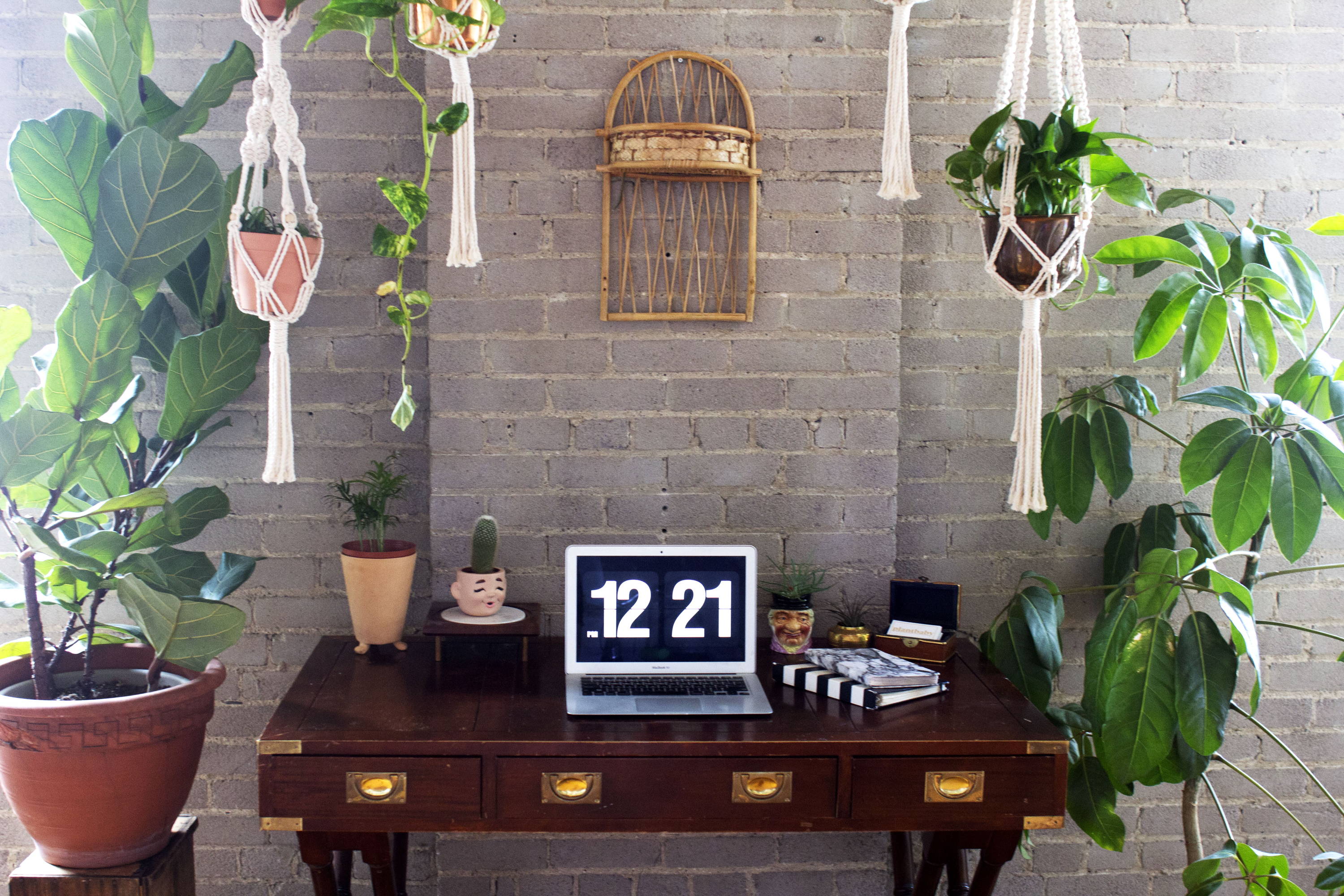 ---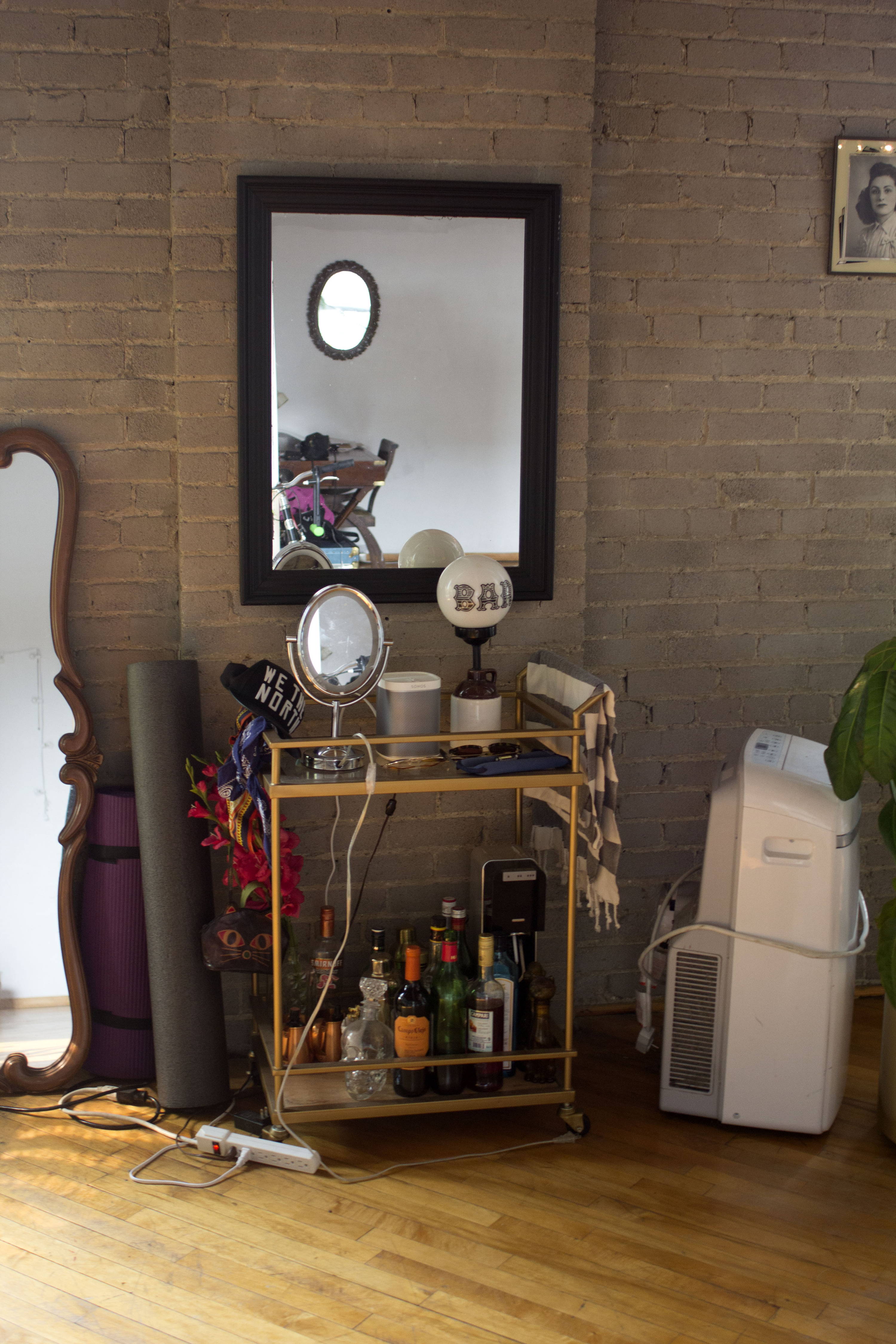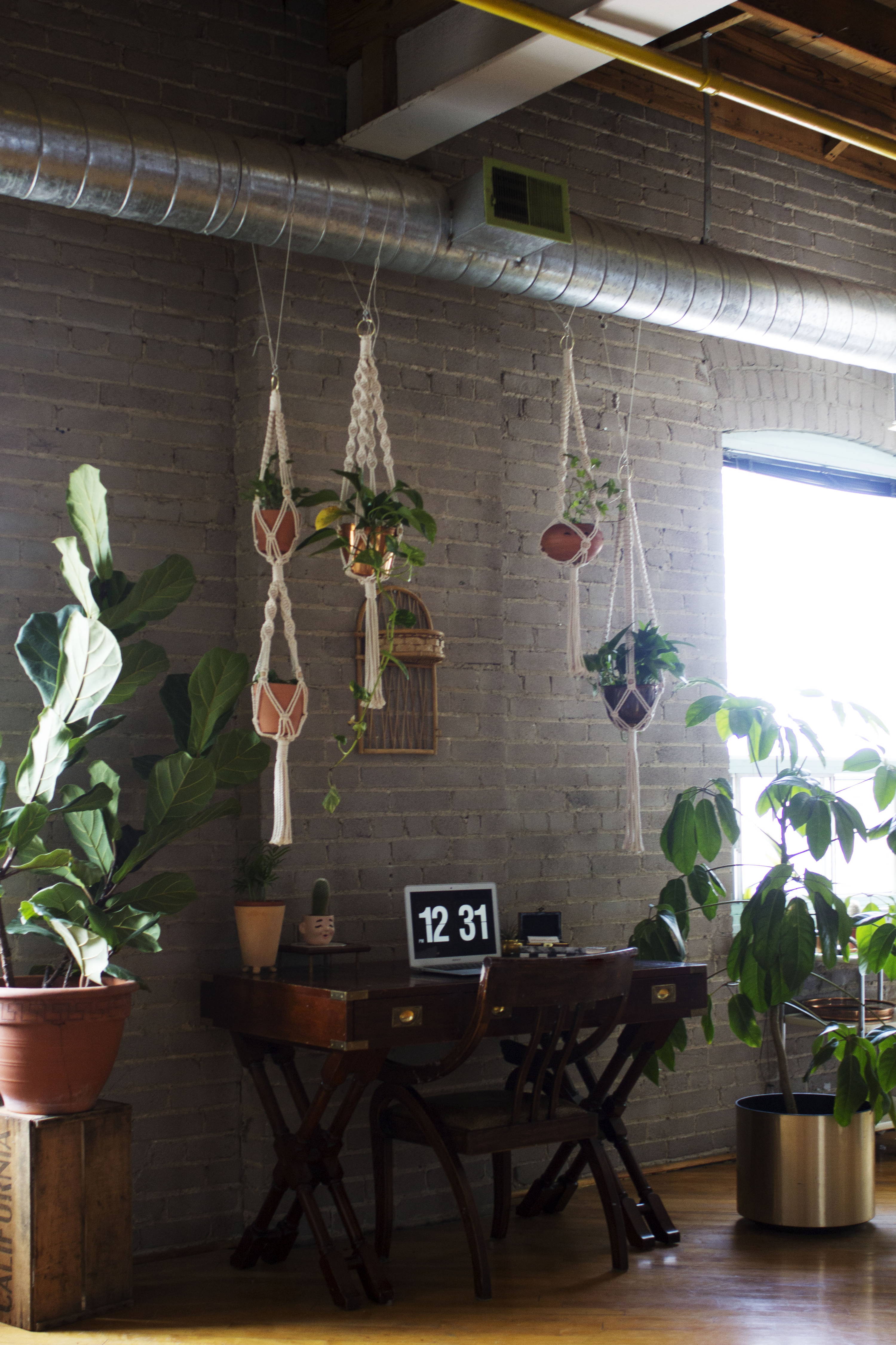 ---
Yesterday I was feeling a little out of sorts, so I did what I always do when this feeling strikes: I cleaned my house from top to bottom. After demolishing the dishes and mopping the hell out out of my floors, I looked at the bar cart. At first, I thought I'd just clean it up a bit. Dust off the bottles, add a few plants, find a new home for that We the North hat or possibly throw it right in the garbage…
But then I had an idea. I would move my desk out of the dark cramped corner it once sat in and try it against this wall. Because every time I went over there to work, it felt like I was being punished (you can see the previous desk location in the mirror's reflection above). Go into the corner Jenny! You've been a bad girl and now have to research Pinterest strategy for two hours. Oh and by the way, you're going to be alone forever!!!
So I gave it a try, and had some big realizations about office decor and how it might impact my business–for better or worse. If your work area could use a little love, try applying these four tips.
---
Let Your Workspace be the Centerpiece of the Room
I think too often people who work from home feel like they have to minimize their office area so that it doesn't take over the living space and thus, their lives. Desks get pushed into corners, or worse–moved into the basement. I've learned that offices do not need to be tucked away–in fact, they can be showstopping. If you can, move your desk to an area where you actually want to be, where you're facing a window and if possible, some natural light. This is where you're spending the majority of your time, so make it a space that is fresh and inspiring.
Move Your Furniture Around
My favourite thing about interior design is that it's never stagnant. Just because you put something somewhere 12 months ago and liked it, does not mean that's where it has to stay. Everytime I find myself thinking I need to drop big money on a great piece, I find a new home for my furniture and suddenly fall in love with the space again. Question your assumptions! Be bold! Put that desk where it has never gone before! The results may surprise you.
Put a Plant (Or Ten) On It
This is my #1 go to move. I love plant hangers because, when stacked together, they can actually replace the need for art and make a huge statement. I also anchored the desk with a fiddle leaf tree and a plant I bought at Loblaws in 2013 that has since grown into a jungle tree and added a few plants in vintage pots to my desk. Desk plants have been scientifically linked to increased productivity, giving us the chance to restore our brains throughout the day.
In the (slightly adjusted) words of Elle Woods from Legally Blonde, "plants make people happy, and happy people just don't kill their husbands!"
Most Importantly, Make it a Space That Inspires You
As soon as I put the desk against this brick wall, smack in the middle of my two west facing windows, it became a place I wanted to sit at. The best part, is that my work space is now a reflection of my business. I look up and see my macrame plant hangers hanging above me, and quirky vintage pots with faces on them staring right back at me and I feel energized and inspired to keep plugging on.
If you're looking to spruce up your workspace, take a look at my beaded or macrame plant hangers, or pick out a vintage pot to add some quirkiness to your desk.
---